About FindPhoneNumbers
Welcome to Find Phone Numbers where we give you ways to contact UK companies. You can pick from either by letter or by type of business.
We run a call referral service and have a full selection of alternative phone numbers for UK companies. When you dial an 0871 number your call will be transferred to that company.
Phone Number Call Costs
All Calls to 0871 numbers cost 10p a minute at all times from a UK landline.

Find Phone Numbers has no connection with any of the companies listed on this site. If you have any queries you can Contact us
Local Phone Numbers
To find out your nearest store/branch telephone number. Click the Button below: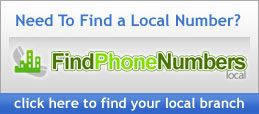 Popular Phone Numbers by Company Type
Please select the different company types below to locate the company you are looking for. If the customer service number you want is not listed then it is probably easier to find by clicking on the appropriate letter above.


Company Types